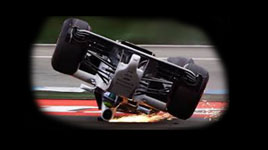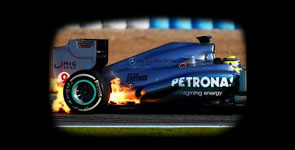 And so it is done.......
JAR took the lead following China and protected it all the way to the end.
A total of 9 podiums, 3 wins, 2 seconds and 4 third places takes JAR to their first first championship.
Black Cat Racing mirror Rosbergs form, having a dominant second half to the season and finishing with a flurry of three straight wins.
But it was just too little too late.
Bonus four was pretty much neutralised, making no differences to the positions
Payntrix takes the last podium position for the last race, but it's enough to lift him to the top of the High Roller table.
| | | | |
| --- | --- | --- | --- |
| Pos | Team | Score | |
| 1 | JAR Racing | 630 | = |
| 2 | Black Cat Racing | 596 | = |
| 3 | XXXF1 | 551 | = |
| 4 | Payntrix (HR) | 542 | +2 |
| 5 | ClockWatchers (HR) | 534 | -1 |
| 6 | CDWTH (HR) | 528 | -1 |
| 7 | The Pits (HR) | 524 | = |
| 8 | HRGP | 514 | = |
| 9 | TIC (HR) | 486 | +1 |
| 10 | Wot No Lemons (HR) | 475 | +1 |
| 11 | Mine's a Pint | 461 | -2 |
| 12 | SuperStars | 455 | = |
| 13 | Blame Canada | 432 | = |
| 14 | CJ Racing (HR) | 332 | = |
Teams denoted (HR) are the High Rollers