HovWorth 2010 Hovercraft Challenge entry
19th May
Now starting to come together....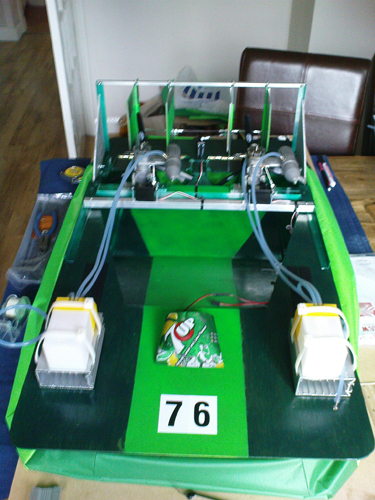 15th May.
Rudders and rear view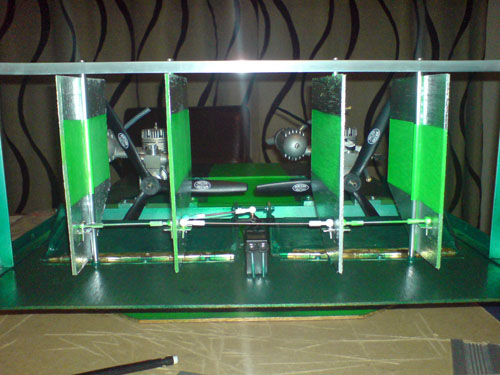 13th May.
The hull goes to the spray booth for a lovely green coating.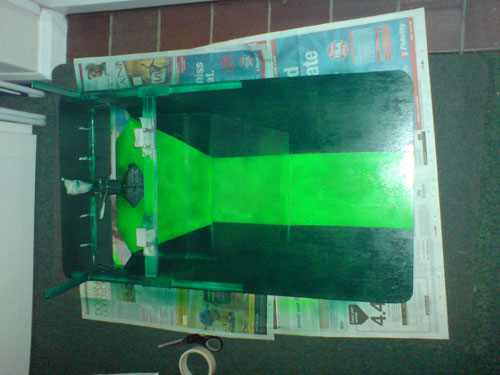 6th May.
The hull is progressing nicely, with the rudders and engine mount in place.
F-Ducts shown below in place and in low speed raised position.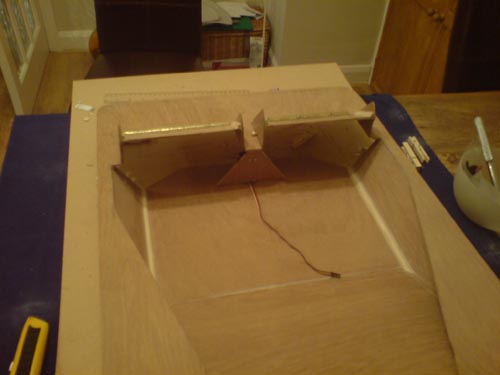 Competitors view of F-Ducts below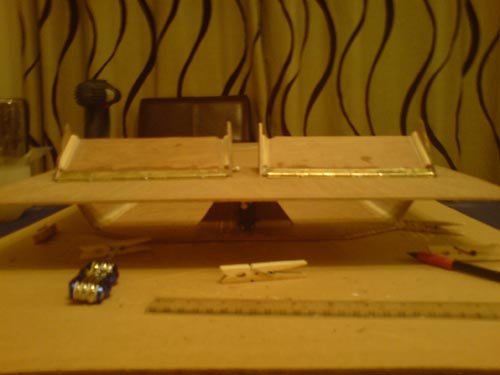 The other teams have been bitching about weight balance, so engine mount arrangement is fully adjustable. Note rudder profile is to accomodate the F-Duct travel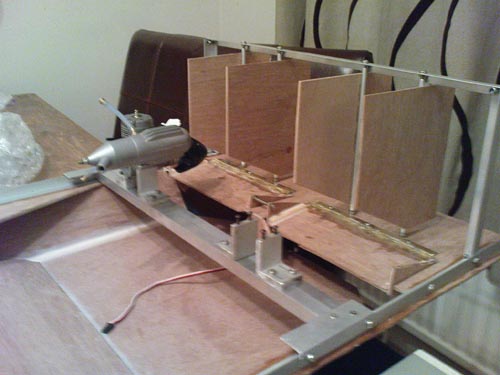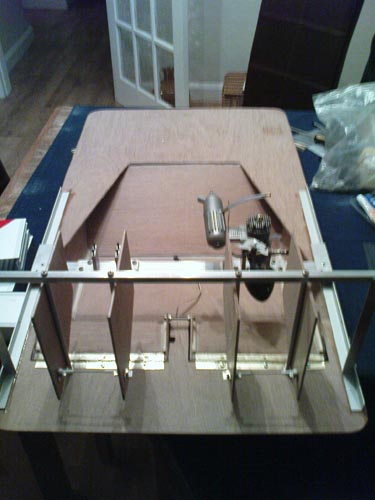 29 - April More F-Duct before the Araldite incident.....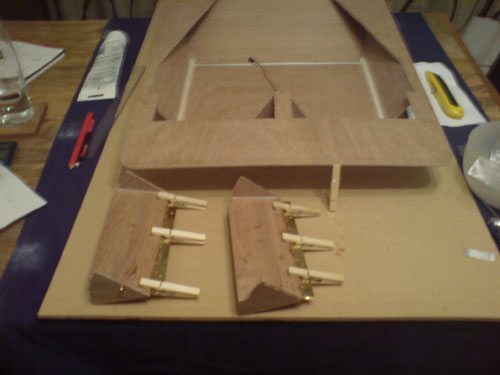 The pegs above are holding the hinge to the F-Duct, but disaster is about to strike and the glue will ooze into the hinge and ruin it..... and the Dremmel when I attempt a recovery.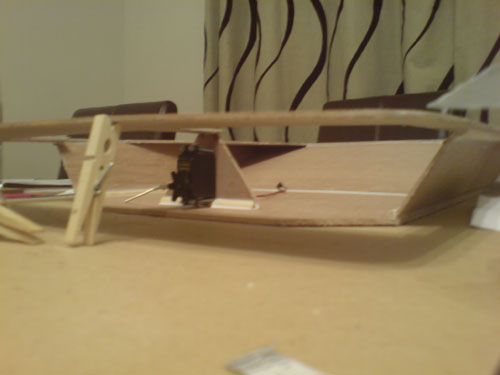 Servo intall
F-Duct hull built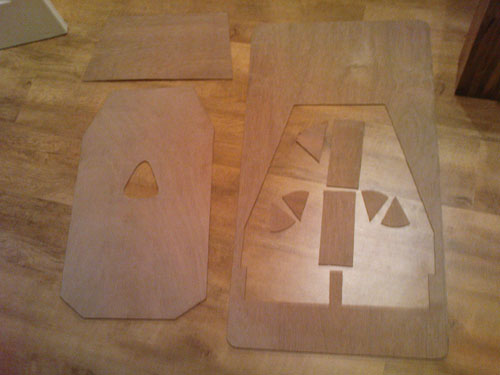 What precision. A set square, pencil, calculator and a tube of no-more-nails, just how McLaren do it...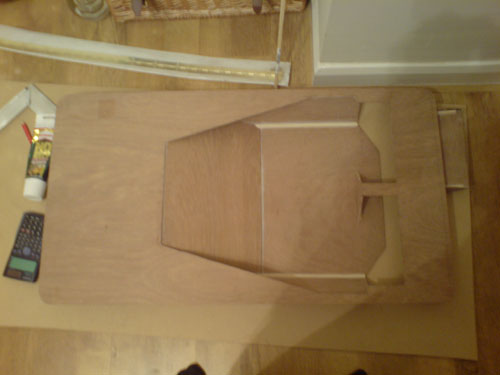 Test hull trial flight
F-Duct prototype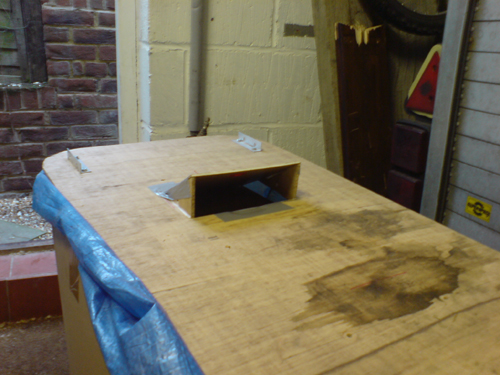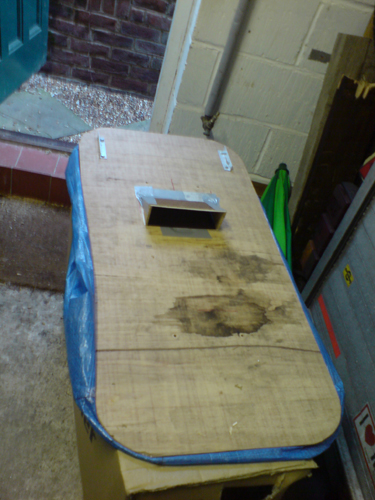 Engine support frame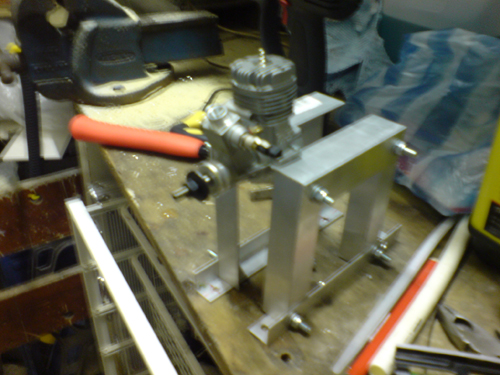 So despite my early venture into super-light-weight efforts, HovWorth has joined the IC brigade.
Here's the engine on the testbed.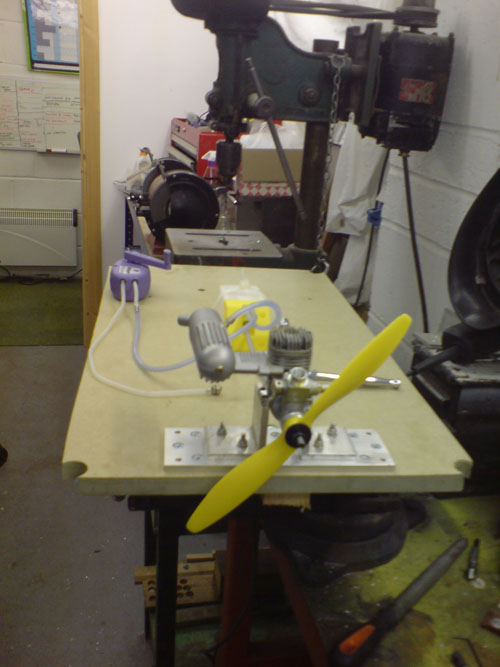 And here's the angry wasp in action